I've compiled some granite designs below to help you choose a style you'll love
if you want a natural stone countertop, but are afraid of the maintenance of softer stones, go for granite!
I'm truly obsessed with countertops!
So I'm more than happy to write a post dedicated to granite styles and designs!
Go for granite!
If you're like, "I don't want the maintenance of marble, I don't love the price or look of quartzite, but I want something that natural and easy to take care of…" go for granite!!
Granite comes in soooo many colors, designs and looks (not to mention all the finish options…I'll do an entire blog post on finishes)!! So literally there is a granite slab out there for everyone!
It's a denser stone, so to me, it looks "harder," more like stone. What do I mean by that? It often has a "rock" or "speckled" look.  
It's super dense, easy to care for and lower priced than marble, quartzite and even man-made quartz…so give granite a thoughtful look!
I chose a black polished granite for my daughter's bathroom and I love it with her penny tile flooring! So nostalgic!! (She picked the pink fluffy rugs, some things I just gotta let go)! Haha!!
natural stone
harder density – should not scratch easily
will not stain as easily – probably one of the hardest natural stones to stain 
resistant to heat – but I still use hot pads just in case!
comes in a variety of colors and designs…like I'm talking A LOT of choices!!
can have a "rock" or "speckled" look – it's a denser stone, and it looks like a denser stone.
needs sealed – seal it every 3-5 years to give it added protection. Sealing is not a big deal, just something to remember to do.
can be buffed – if it gets a scratch, it can be buffed out.
lower price point – it's often priced lower than marble, quartzite & even man-made quartz & porcelain. Avg cost: $50-125 per/sqft
granite ~ style and design options
I actually chose several black granite pieces for our home.
One has delicate white movement (veining / swirls) in it, and has a polished finish for our daughter's bathroom.
Another looks almost solid black but the finish is honed (which is a matte like finish). I used this on my perimeter countertop because I didn't want it to "compete" with my island White Macaubus quartzite. It accomplishes exactly that.
Both have very different "feels" which I love. 
black countertops don't have to be paired with just white cabinets
below you will see various cabinet colors working beautifully with black countertops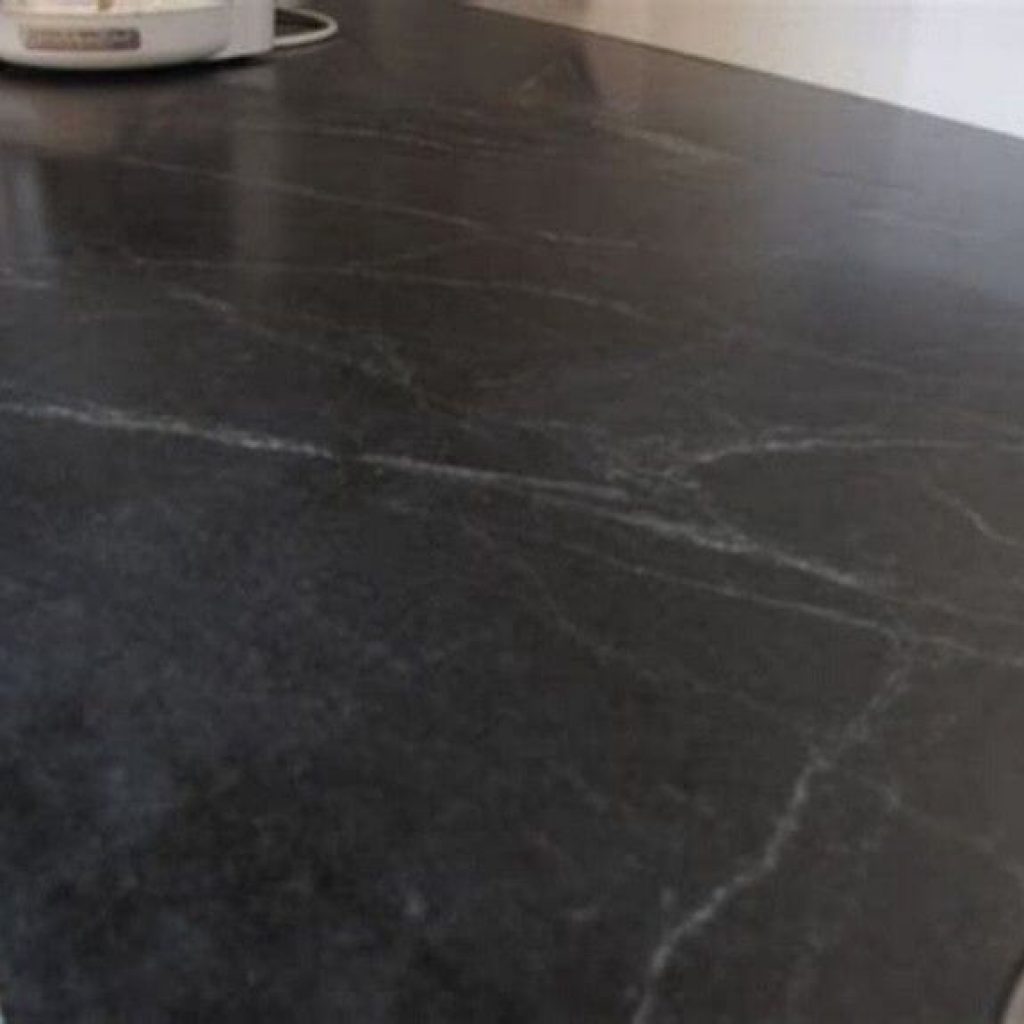 Granite comes in so many colors!
It would be nearly impossible for me to give you an example of every color granite comes in! The earth makes some amazing granite pieces!
Granite tends to be more uniform amongst slabs (unlike marble), but variations are still present depending on how that particular stone was formed in the mountain. For example the two examples of Delicatus White below are both called "Delicatus White" yet have different looks.
Below are just a few examples of the different colors and styles that granite can come in. Basically you can find a color and tone for just about any "look" you are wanting in granite. 
SO WHAT DO YOU THINK ABOUT GRANITE?
Comment below or DM me on Instagram!
I'd love to know if these posts are helpful and what you need more information on!
still not sure which countertop is right for you?
Check out my complete guide to stone countertops where I compare all the major stone countertop options.